What is a Home Warranty
As a homeowner, you know it's bound to happen. The moment the warranty expires on a home system or appliance – washer, dryer, refrigerator, furnace, plumbing – something's bound to go wrong and need fixing.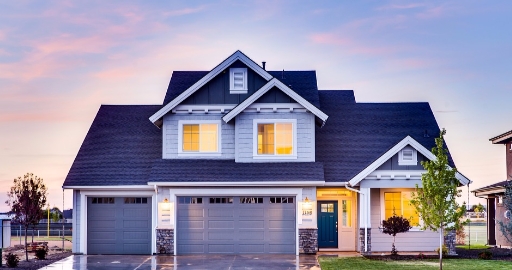 What is a Home Warranty?
As a homeowner, you know it's bound to happen. The moment the warranty expires on a home system or appliance – washer, dryer, refrigerator, furnace, plumbing – something's bound to go wrong and need fixing. At least it seems that way. And repairs can be expensive. So, here's the question: Is there anything you can do to protect yourself from such unexpected and unwelcome home repair costs?
The answer is a home warranty.
Home Warranty Basics
A home warranty is, in essence, a contractual agreement between a homeowner and a home warranty company that provides for the repair or replacement of major home mechanical systems and appliances at discounted rates. Coverage details vary substantially from state-to-state and company-to-company (more on that below). Generally speaking, though, if a home system or appliance breaks down, the homeowner contacts the home warranty issuer, who (with payment of a "trade service call fee") arranges for a local repair service to come to the home and evaluate the problem. If work is required, repair or replacement of the system or appliance is made, typically at no additional cost to the homeowner. There is no limit to the number of times the homeowner can use his or her coverage.
Home Warranty vs. Homeowners Insurance
Home warranties are different from homeowners insurance. Homeowners insurance covers accidental damage to the home itself and belongings in the home due to a number of natural and manmade causes, including fire, storms, lightening, hail, wind, theft and vandalism. Homeowners insurance coverage is almost always mandatory if you finance your home. Policies are typically one year in duration and are paid annually or in installments that are often included in the homeowner's monthly mortgage payment.
Home warranties, on the other hand, cover the costs for repair or replacement of used systems and appliances in the home. Home warranties are optional for homeowners, but are often required to be included in home sales contracts. Home warranty contracts are normally one year in duration and may be paid for either in one annual payment or in monthly installments.
What Does a Home Warranty Cover?
The systems and appliances covered by a home warranty vary according to both the particular warranty issuer, specific plan and the jurisdiction in which you live. Items typically covered include:
• Heating systems.
• Plumbing systems.
• Electrical systems.
• Built-in kitchen appliances, such as ranges, ovens, garbage disposals, etc.
• Clothes washers and dryers.
• Water heaters.
Most warranty companies offer a variety of extended plans and coverage options that allow the homeowner to add on coverage for almost any other appliance or mechanical item inside or outside the home. Examples include:
• Air conditioners.
• Doorbells.
• Garage doors and openers.
• Pools, spas, and related equipment.
• Sprinkler systems.
• Additional refrigerators.
• Freezers.
• Ceiling fans.
Items covered are explicitly stated in the warranty contract. Remember: Every warranty company has its own list of items that are covered, either in basic coverage plans, extended plans, or as individual add-ons. So it is vital that you read your specific contract carefully and understand clearly what items are and are not covered before signing.
What's Not Covered?
Home warranties do not pay for pre-existing conditions, that is, damage to systems or appliances that occurred before the start of the home warranty coverage period. Additionally, replacement of a system or appliance is not covered if repair of the item can be made.
What is a Trade Service Call Fee?
Home warranties require the payment by the homeowner of a trade service call fee whenever service under the warranty is requested. The fee covers the cost of the repairperson's visit to the home and the evaluation of the system or appliance issue. The specific cost of the fee varies by warranty, but is commonly less than $100. Your fee amount is clearly stated in your warranty contract. Payment of the trade service call fee is typically made at the time of the repair person's visit.
How Much Does a Home Warranty Cost?
The average annual cost typically runs between $300 and $600. However, the actual cost of your home warranty will depend on several factors, including the specific home warranty company, where you live, and the items you choose to have covered. Other warranty options may also affect your cost. For example, warranty companies often offer homeowners the option of paying higher trade service call fees in exchange for lower policy premiums.
Home Warranties and Purchasing a Home
Home warranty coverage is available to practically all homeowners, new or old. However, home warranties are especially popular with home buyers. Here's why. When you buy a new home – a home that's new to you, not necessarily a newly-built home – you will likely have a home inspection done as part of the buying process. That home inspection may identify any number of problems existing within the home, including those concerning systems and appliances. But unless you demand those problems be fixed before purchasing the home, the costs for repairing any breakdowns that occur afterward will be your responsibility alone. That is, unless you purchase a home warranty or include one in the home sales contract.
In addition to home buyers, home warranties are often purchased by home sellers to protect themselves against conflicts with their home's buyer over post-purchase breakdowns, and as an additional sales incentive.
Is Purchasing a Home Warranty Right for You?
For many homeowners, purchasing a home warranty is an inexpensive way to insure that a system or appliance breakdown won't mean a large – sometimes very large – repair bill when they're least prepared for it. Deciding if a home warranty is right for you requires a realistic assessment of your particular home and a review of all of the warranty options available. The fact is, you may go years without using your warranty at all, or you may find yourself needing it over and over again. In the end, probably the biggest advantage to having a home warranty is the peace of mind it affords – knowing that no matter what happens, you're covered.