Home Buying Tips 2017
An excellent resource on what you can expect when buying a home for first time in 2017. A glimpse of interest rates and pre approval and more...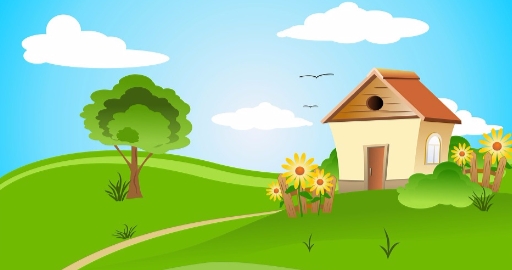 Home Buying Tips 2017
Are you planning to buy a home in 2017? That's great. But if you are a first-time buyer – or even if you have lots of home buying experience under your belt – it's important to remember that buying a home is complicated. Mistakes can be costly, so the more you know and the more prepared you are, the better. Here are a few basic home buying tips to help you get started:
Know What You Can Afford Before You Start Looking
It's way too easy to go home shopping, find something you really like that's maybe a bit out of your budget, and start thinking of ways to stretch that budget to make the purchase happen. Resist that urge. The best way to resist is to put some real time and effort into creating a household budget looking five years ahead. Be sure to take into account all money you will have coming in and all expenses going out. That's going to include a lot of new expenses associated with your home, like insurance, taxes and maintenance costs. And be conservative. For example, factor in what you are earning now, not how much you think you'll be making in the future.
Once you decide on the figure you can realistically afford to spend on a new home – and this is important – stick to that figure.
Keep an Eye on Mortgage Rates
Mortgage rates play a big part in determining how much you can afford to spend on a new home. Mortgage rates have been low over the past several years. Historically low, in fact, if you look back 50 years or so. However, the Federal Reserve has raised interest rates three times since 2015, and that means mortgage rates are about to start climbing. That doesn't mean you should panic and run out and buy the first home you come across. But if you're in a position to start shopping for your home sooner than later, you may want to consider it.
Get Your Credit Together
Speaking of mortgages, nothing will help you get a better mortgage rate than a great credit rating. A credit rating of around 740 or higher could save you thousands of dollars a year in lower monthly payments. So check your credit score right now. If it's below par, there are lots of things you can do to give it a boost, like paying all of your bills on time and keeping credit card debt 30% or below your card limits. Also, check your credit record for errors. If you find them, get them fixed ASAP.
Get Your Down Payment Together
The general rule is that the bigger the down payment you can put down, the better. But a really big down payment is rarely an option, especially for first-time buyers. If you can afford a 20% down payment, though, you should do it. The main reason is that you will typically have to add the cost of private mortgage insurance to your home-buying budget without a minimum 20% down payment. And that could cost you hundreds, even thousands, of dollars more annually. So start saving.
Get Pre-Approved
Getting pre-qualified for a home loan is good, but getting pre-approved is much better. Pre-approval not only means that you know exactly how much home you can buy, but also allows you to move much more quickly to close the deal on the home you really want. That's because sellers like certainty from potential buyers – an important advantage for you, particularly in highly-competitive markets.
Find a Great Real Estate Agent
One last tip: Don't go it alone. Researching online for a home is a great idea, but don't be fooled into thinking it makes you a real estate expert. An experienced real estate agent not only has a deeper and more up-to-date understanding of your local market, but will also help you smoothly navigate the complex and always tricky home-buying process. Having a good rapport with your agent is important, so don't hesitate to interview several agents before choosing the one that fits your needs best.