Home warranty insurance vs. home warranty
Homeowner's insurance and home warranty are two different things that serve different purposes.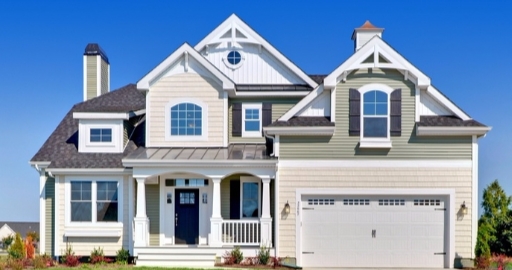 Homeowner's insurance
Homeowner's insurance and a home warranty are two different ways of protecting your property form misfortune. They both involve regular payments and deductibles, but they cover different things and different eventualities. If you're confused about homeowner's insurance vs. home warranty, this may help.
Homeowner's insurance protects your home and possessions in the case of unexpected catastrophes. The four areas covered by this policy are the exterior of your home, the interior of your home, your personal possessions and liability for anyone getting hurt on your property. The most basic form of homeowner's insurance protects against a list of specific, named perils. These usually include fire, lightning, wind, hail, vandalism and theft. It is more common to have a policy that protects against everything except some other named perils, such as floods (covered separately by flood insurance) and earthquakes.
Insurance vs. a home warranty
A home warranty protects your household systems and appliances in case of normal wear and tear, helping you pay for their repair or replacement. This policy covers the sort of ordinary breakdown that isn't the result of anything unusual happening. And unlike homeowner's insurance, you're not actually required to have a home warranty, but it is useful.
Some examples:
• If a grease fire starts in your kitchen and damages your stove before you can put it out, that would be an occasion for homeowner's insurance. If the stove just stops working and you aren't sure why, a home warranty would be more help.
• If your outdoor HVAC unit is damaged by thieves stealing metal, that's a job for your homeowner's insurance. If the unit just breaks down because it's been a long, muggy summer, that's when you need a home warranty.
• If your electrical system is fried by a lightning bolt, you'll need homeowner's insurance for that. If it's just kind of old and losing its effectiveness, you'll need a home warranty.
Getting a home warranty plan that works for you
Whether you're getting homeowner's insurance or a home warranty, you'll want to be sure you're doing business with a company that's open in its dealings and will keep the promises it makes. Home Warranty Reports is a company that assesses home warranty companies all over the United States. They carefully read through the fine print of home warranty plans to make sure you're getting a good deal, and study the companies themselves to see how good they are at holding up their end of the bargain. They can put you in touch with the most reliable home warranty service providers in your area. If you want a home warranty as well as homeowner's insurance, Home Warranty Reports can help you with this. Get a free quote today.