Home Warranty Reviews
The best home warranty reviews are done by professionals, not angry customers.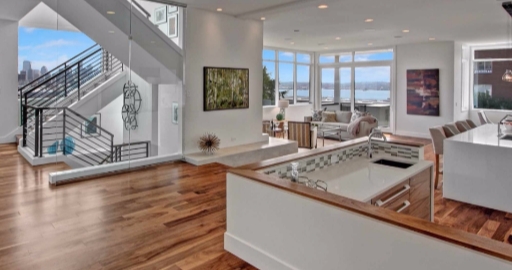 Home warranty reviews can be scathing
A home warranty plan is a warranty that covers household systems and appliances that break down through normal wear and tear. Different warranties cover different things for different periods of time. Many companies provide them, which means that if you want one you have a lot of options to consider. One of the first things you might do is go online and look at reviews of home warranty providers.
This can be scary. According to Angie's List, home warranty companies draw more angry reviews than most other services they rate. Sometimes the issues are with things that a sharp eye would notice in the contract itself — high deductibles, systems that aren't covered or aspects of the process that aren't included. For example, the warranty might pay for a new water heater, but not the labor cost of installing it. Other times, the company or the contractor the company hires may fail to deliver on its promise.
Professional assessments of home warranties
When professionals judge home warranty plans, they go through a list of criteria. How many options for coverage, or for service fees and deductibles, does a home warranty have? Is the claims department open 24-7? Are older homes and appliances covered? How easy is it to get a quote and buy a plan online? Can you look at a sample contract first? (This is important, because many of the negative reviews you'll read come from people who didn't read the fine print and didn't find out what was and wasn't covered until it was too late.)
Every reviewer has his or her own standards for judging home warranty companies, and don't always reach the same conclusions. Out of 61 home warranty companies, Reviews.com rates American Home Shield highest for reputation and flexibility of coverage, credits The Home Service Club for most comprehensive coverage, America's 1st Choice Home Club for best repair guarantee and First American Home Warranty for lowest premiums. The Simple Dollar rates American Home Shield highest for customization, TotalProtect for transparency and Complete Protection for low fees and limited exclusion.
A home warranty review company for you
Home Warranty Reports is a company that provides trustworthy home warranty reviews of service providers nationwide. They take all the necessary steps to make sure that home warranty plans are good and that the company is likely to live up to them, leaving you free to concentrate on other aspects of buying, selling or maintaining a home. Their top-rated companies are First American, Choice Home Warranty, TotalProtect, American Home Shield and Select Home Warranty. They can show you where to find the most reliable home warranty service providers in your area. Get a free quote today.