New Construction vs. Older Home: Which is Right for You?
Homebuyers have a lot of strong opinions about what they're looking for in a home, like whether to buy a newly-constructed or an older home.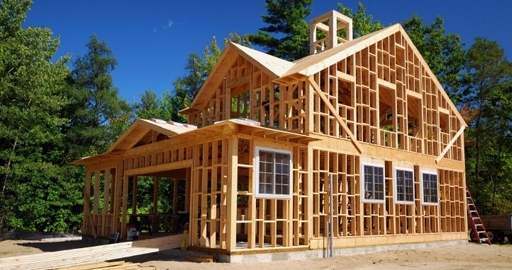 As you might expect, both choices come with their own set of advantages and disadvantages. Here's a look at the most common issues to consider when deciding between a new or older home purchase:
Price
There are a million factors that play a part in the price of a home, including size, supply and demand, interest rates, amenities and – of course – location, location, location. Age is another factor, with newly-constructed homes tending to be more expensive – up to 20% more – than similar existing homes. Also, builders of newly constructed homes typically have little wiggle room in regard to price, so if you're looking to negotiate a lower price, you'll likely have more luck with an older home.
Size and Layout
Newer homes are much more likely to be bigger – both in overall square footage and in individual room sizes – than older homes. Additionally, load bearing walls in many older homes make it next to impossible to make major changes to their floor plans, meaning that owners are likely stuck with those smaller rooms.
Amenities
Popular amenities today include great rooms, walk-in closets, laundry rooms, high ceilings, two-car garages, and granite countertops. Some older homes may have been renovated to include popular amenities, but newly-constructed homes are much more likely to feature them. And if you get in on the pre-construction level, builders typically offer buyers a menu of amenity options.
Style
Older homes win this category hands down. That's because older homes are most often located in neighborhoods that predate the popularity of cookie-cutter home subdivisions. Older homes tend to be individually designed and unique from their neighbors, and are often described as having "charm" or "character," terms you rarely hear associated with newly-built homes. If you're into individuality, an older home may be for you.
.
Neighborhood/Yards
Speaking of neighborhoods, the advantage again goes to older homes. Most newly constructed homes are built in new subdivisions with practically no developed landscaping. That means you'll have to wait years, even decades, to enjoy a yard and neighborhood with mature trees, bushes, etc. Established neighborhoods have mature landscaping in abundance, another "character" and "charm" plus for older homes.
Efficiency
For many first home buyers, particularly young ones, energy efficiency is a top priority. New construction means more energy-efficient design and materials, as well as new heating and cooling systems and appliances. And that means lower energy costs. Older homes may feature renovations that add to their energy efficiency, but it's a good idea to check the previous owner's annual electrical and gas costs before buying. If you don't, you may be in for a very big and expensive shock when your first energy bills arrive in the mail.
Are You Handy?
It's not hard to figure out that buying an older home will require more time, effort and money spent on maintenance and repairs. New homes are built with new materials and filled with new appliances, all warranted for years, maybe decades to come. And that's a big plus for most buyers.
On the other hand, if you are a do-it-yourselfer who looks forward to doing some – maybe a lot – of remodeling, you'll likely prefer an older home. Older home buyers can also mitigate repair issues by purchasing a
home warranty
that will pay to repair or replace covered items – like appliances, roofs, and other household systems – that break down due to normal wear and tear. The important point is to not overestimate your DIY skills or commitment to remodeling. You may end up with a bunch of home repairs that never seem to get fixed.