Not All Home Warranty Companies are created equally
When choosing a home warranty company you need to do one thing: READ THE FINE PRINT.
Have you struggled in the past to find an Honest Home warranty Provider? What if we could help you easily find the exact Home warranty Company for you? That's right simple! No guess work ,Only Action. First of all background information and past track records are key to a successful connection with a Home warranty provider in your state or city !
IS MY PLUMBING SYSTEM TOO OLD ?
Old systems including plumbing are usually covered by Home Warranty. But always be sure and ASK! Some providers will specialize in new Homes Only!
DO I NEED HOME INSPECTION ?
Typically there is not a requirement for Home Inspection! But in some cases YES, So always ASK! Just in case .Each Warranty provider has its own Terms & Conditions.
ARE MY APPLIANCES COVERED ?
YES! But you always want to ASK! Every provider can chose not to cover a particular item based on zip code. Or Additional fees may apply.
How Can A Home Warranty Help You?
Having a Home Warranty protection plan takes out the uncertainty surrounding natural breakdown of home systems and appliances. Since the Warranty provider picks up the tab for most "normal wear and tear breakdown" situations, you never have to worry about making those stark choices. You can fix the furnace – with no cost to you! – AND take that well deserved vacation!

But that's not the only time that a Home warranty pays! If you buy a new home, the previous owner usually does not warrant the state of the systems and appliances that come with it. And your home inspector doesn't offer any guarantees either. In a situation like that, you can protect your investment by getting a Home Warranty to cover any natural breakdown or disruptions.

But there's more to a Home Warranty too – especially if you plan on selling your current home. By putting a Home Warranty in place to cover systems and devices that are in good working order, you'll:

- Avoid any future conflict with the buyers of your property, should any of the systems or appliance "die" a natural death!
- Potentially increase the asking price of your home, because buyers will feel reassured that they won't be hit with unexpected charges due to system or appliance failures

In short, as a homeowner it behoves you to have Home Warranty protection in lace, because it not only offers mental peace of mind, but also real cost savings!
---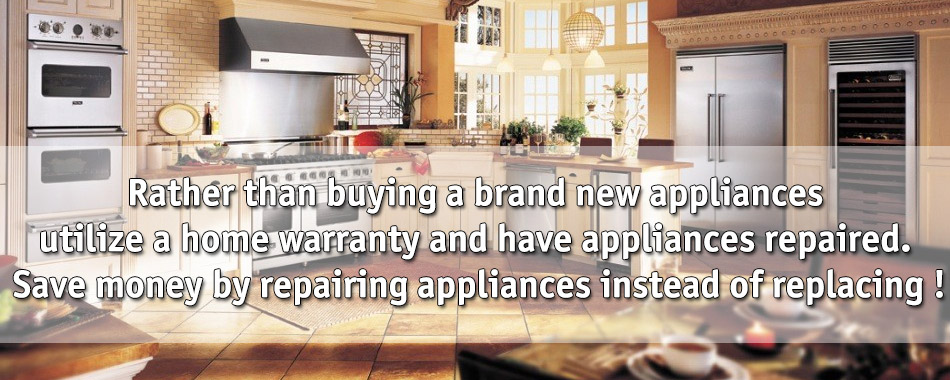 Home Warranty: What you should know
Most home insurance policies don't cover "natural causes" in the event of a home appliance or system failure. If you want to protect yourself from the very real scenario , then Home Warranty protection is your best bet! Depending on the options you choose, it will cover all of the critical appliances and systems throughout your home, including:
• Furnace
• Water heaters
• Air-conditioning and ducting
• Sprinkler systems
• Cooking ranges

• Refrigerators
• Washers/Dryers
• Alarm Systems
• Plumbing
• Sump and Sewage systems …and more!

As long as the system or device was in good working order when the Home Warranty is put in place, you will have nothing to worry about. Because that's how it works! Although Specific providers may indeed cover in some cases "Pre-existing Conditions"
Do you really need a Home Warranty?
The answer to that question is most likely YES!
Most home systems, appliances and devices are complex structures. And many of them have been in place for a while now. They may be working perfectly today – and the next day they may be a different story. The unexpected doesn't have to happen as a result of misuse or neglect. Electrical, electronic and mechanical components fail due to wear and tear – it happens all the time!

When unexpected breakdowns or disruptions occur to home appliances or systems, most families aren't really prepared to pay for them. Often, the choices are not exactly great:
- Pay for fixing the furnace yourself (since your homeowners insurance won't cover it), and defer that vacation you were saving up for! Homeownership doesn't really need to be that drastic or full of hurtful suprises.

That's where a Home Warranty plan can come in to save the day. When the unexpected (yet often the inevitable!) happens to most appliances and systems in your home, you'll be glad you have Home Warranty covering your back.
Home Warranty: Is it worth it?
So, Bob has a great homeowner's insurance policy: Fantastic! On a cold December day, he cranks up his furnace and…nothing happens! He checks the pilot, the thermostat and the power. All seems perfect – except the temperature keeps dropping by the hour. Not to worry.

First thing in the morning, Bob calls his home insurance agent, who has been collecting monthly premiums from him for years - and now Bob's worried: His home insurance agents breaks the "good news" to him - His policy only covers accidents, fire, floods and other weather damage.

In short, Bob is on his own because his furnace just broke down due to normal wear and tear!



Do you need Home Warranty
for your new home?
The answer is: Most likely – YES!

You see, a new home often comes with a limited-time warranty on appliances and systems – often limited to 5 years. Most appliances and home systems are built to last that long anyway – so your new home warranty, while providing you some peace of mind, doesn't do much beyond the 5 years period.

With a Home Warranty in place, should any piece of your home system or covered devices and appliances breakdown as a result of normal use, you won't have to pay to repair or fix them.

Even though your home is relatively new, your new home warranty plan won't cover you; but a Home Warranty protection plan will!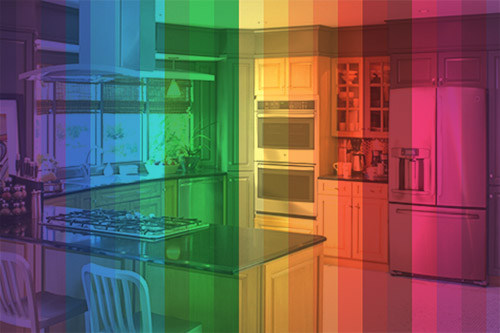 Why is Home Warranty a good idea for older homes with pre-existing conditions?
Older homes often include systems, devices and appliances that are older – and hence more heavily used. Such items are susceptible to normal wear and tear breakdown, even more so than newer homes with less heavily used appliances. Having a Home Warranty plan in place therefore makes good sense to protect you from unexpected repair and maintenance costs.

As long as the systems and appliances are in good working order when the Home Warranty plan takes effect, you will be covered for any subsequent breakdowns or failures that occur under normal use. In most cases, the Home warranty provider won't even insist on an inspection – because that's how the system works!

Under most conditions, Home Warranty protection entitles the policy holder to unlimited use of the services under the warranty. And with older homes, that may be a great plus – because older appliances might require more frequent TLC (Tender Love & Care!). If that's the case, having Home Warranty coverage for your older home will actually pay off!
Selecting the right provider – How to go about it?
When you face an unexpected situation as Bob experienced, you often don't know where to turn for help. Even your "trusted" homeowner's insurance company could let you down when you most need them. It is at times like these that having a trust worthy Home Warranty provider helps. But how does one go about choosing the one that's right for his/her unique needs? It's difficult – if not impossible!

• Conduct extensive due diligence – and that includes online research, phone calls and in-person meetings: Do you have the time for that? No – Well you need to make the time!
• Check social media mentions and feedback. But for every 5 negative comments, there may be an equal number of good ones: What should you believe?
• Read the fine print in the contracts. Unfortunately, most Home Warranty providers will only let you have a peek at those documents once you are ready to sign on the dotted line: So what do you do to protect your interests?

Fortunately, there are professional companies that have already done all of this diligence, and have compiled and rated a number of Home Warranty providers in advance. They vet each company using formal processes, and do all of the pre-screening that you would usually conduct to choose the right provider based on your unique needs.

It will save you loads of time, effort and money to use the services of those professional companies.
Home Warranty Reports -
Here when you need us
Here at Home Warranty Reports, we've got you covered in every respect! Our only objective is to ensure you receive the best Home warranty for your particular situation. Whether you are buying a new home, or a home with a distinguished "personality"; or whether you are negotiating a sale of an existing home – we're committed to providing you the type of Home Warranty protection that warrants your needs.

By partnering with us, you'll save time and stress in your quest to get the best Home Warranty deal out there. That's because we've already researched and qualified nearly 38 Home Warranty providers. After studying and analyzing hundreds of industry players, we've used our proprietary review and research methodology to ensure that only the best companies in the Home Warranty business make the final cut.

• Our hours and hours of meticulous research means that YOU don't need to go through that exercise all over!
• Our seasoned and experienced team review all of the terms and conditions so that you don't need to worry about "fine print ambush!"
• Our professionals are easily accessible, so that you have someone to turn to when you need us the most!

When you work with one of the handpicked Home Warranty service providers on our website, you are assured to get top value for your money – and that's the Home Warranty Report way!

So go online and get your free quote today. And when you ask for your quote, that's not the only thing you'll receive. Along with your FREE, no-obligation quote, we'll also provide you something that's priceless to a homeowner: Peace of mind…Because that's the Home Warranty Report way!
---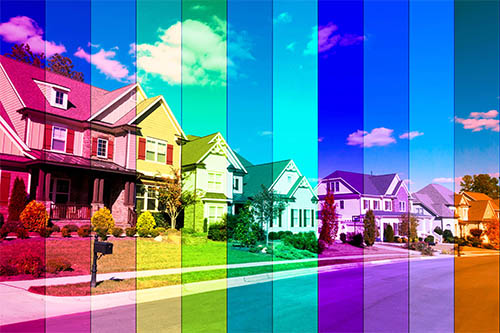 Get a Personalized Quote
What does a home warranty include?
STANDARD PLAN: Plumbing system ,Water Heater , Furnace Electrical System ,Exhaust Fans,Ceiling Fans, Range ,Cooktop, Whirlpool Tub.
GOLD PLAN: Washer and Dryer, Air Conditioner, Garage Door Openers.
PLATINUM PLAN: Swimming Pool, Freezer, Central Vac, Well Pump, Septic System, Main Water Line.
---
---
HOME WARRANTY FAQ
Home warranty reports is the easiest way for you to find the best home warranty plan for you and your family.
What is a home warranty?
A home warranty is a one-year contractual guarantee that should certain appliances or mechanical systems fail due to normal wear and tear during the coverage period, those items will be repaired or replaced, subject to a small deductible.
Why do I need a home warranty?
It's not just about your budget - it's about having the confidence that a problem is handled before it even occurs. Whether it's your heating and air conditioning, refrigerator or just the kitchen faucet - appliances and home system components eventually fail.
Does Home Warranty Company need to inspect my home systems and appliances before I enroll?
No, home warranty coverage does not require a home inspection to purchase.
How much does the Home Warranty cost?
Coverage differs by state. For specific coverage and pricing for your area
Is there a limit to the number of times a contract holder can use the warranty?
There is no limit to the number of times you can use the service.